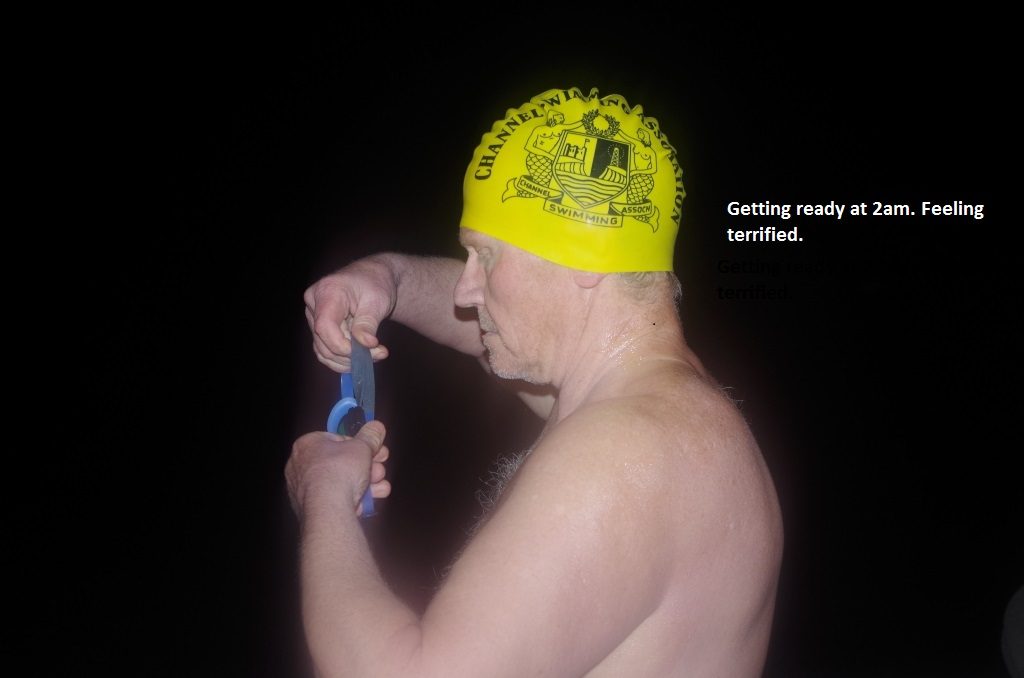 On 21 August 2019 I swam the English Channel in 15 hours, 38 minutes covering 59 kilometres. The shortest distance between England and France is 30 kilometres, but strong tides and currents mean it is impossible to swim it in a straight line. The average time is around 13 hours, so that makes me relatively slow; but there are plenty who take longer so I'll take 15 hours any day of the week. Historically, only about half of Channel attempts succeed. At the age of 63 years, 10 months, I am one of the oldest Channel swimmers in history. There have been about 2050 successful solo swimmers since the first in 1883, and in all that time only 16 have been older than me.

What made you want to do it?
I'm not sure of my motivation. I've always liked sport but have, as my rugby mates would attest, not been very good at it. Open water swimming is very intoxicating – primeval even – so a Channel swim seemed a natural progression. Who am I trying to kid? It's a late mid-life crisis and I'd look silly in a sports car. Training consisted of countless 6am laps of the Clarence pool and as many open water swims as I could fit in: 25km total each week for 18 months. Tasmania is ideal training as our water temperature is almost identical to the English Channel.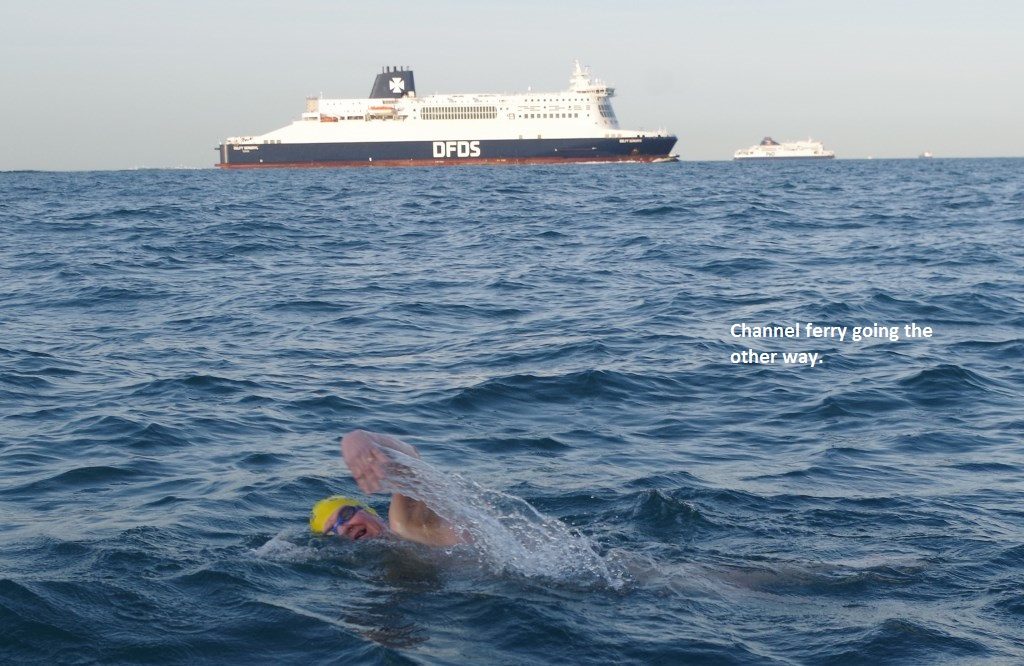 How tough was it?
Now onto my swim. My wife, Kerry, and sister, Laura, acted as support crew on my escort boat 'Pathfinder' and did a fabulous job feeding me every 30 minutes. Feeds consisted of 150mls of warm energy drinks, gels or Sustagen. There was the inevitable tweaking in the last few hours: Kerry and Chloë (McCardel, my coach, also on the boat) gave me double-strength gels for the last two hours to keep me going as things were getting desperate. I fed quickly throughout – 20 secs mostly. The water was 17.5 degrees and not once did I think about cold or feel cold. And I didn't touch my googles or cap for the whole time. No fogging, leaking or irritation, which was a bonus.

My swim started at 2.00am, so the first four hours were swum in the dark. (The tides dictate the starting time.) The swim was hard, but I had mentally prepared for 15 hours and that's the way it turned out.

The first few hours through the night, though, were a bit of a downer mentally. At about the three hour mark, I felt a sharp pain in my right shoulder and started to obsess that this would end the swim. At about eight hours Chloë gave me a ticking-off at a feed break and said I had to pick it up or things would get grim. So I had a talk to myself and forgot about the shoulder. The next few hours were steady and I felt better in myself. Then at about the ten hour mark I was told I was in danger of being swept into the Calais commercial shipping space which would have meant an immediate stop to the attempt. So I had another talk to myself and just focussed on strong strokes. I kept up a 62 stokes/minute pace for the last five hours. The ignominy of being pulled out at Calais petrified me. So I made it: landed on a beach about two kilometres south of Calais.

I received overwhelming encouragement from my friends and wider Hobart community. I really appreciated the dozens of Facebook messages, emails and texts I received and it spurred me on. Thank you.

Footnote: One swimmer last year was pulled out of the water just 50 metres short of the French shore when she had entered the Calais no-swim zone. Fifty miserable metres! She had another go this year and made it. Hallelujah for that.

About Peter
When he's not swimming, Dr Peter Tucker is Chief of Staff for the Independent Member for Clark, Andrew Wilkie MHR.
Peter left NTHS in 1971 and is married to Kerry.