It's at this point that we'd normally be publishing a story about an "old boy" of the School who has gone on to make a significant contribution in their after school years, perhaps a contribution that their years at school may have mapped for them.
This time around however, time has beaten me in an effort to put together a story worthy of inclusion, and certainly one which does justice to the accomplishments of the subject "old boy".
No, the dog didn't eat my homework Sir, but perhaps this may keep me out of Room 1?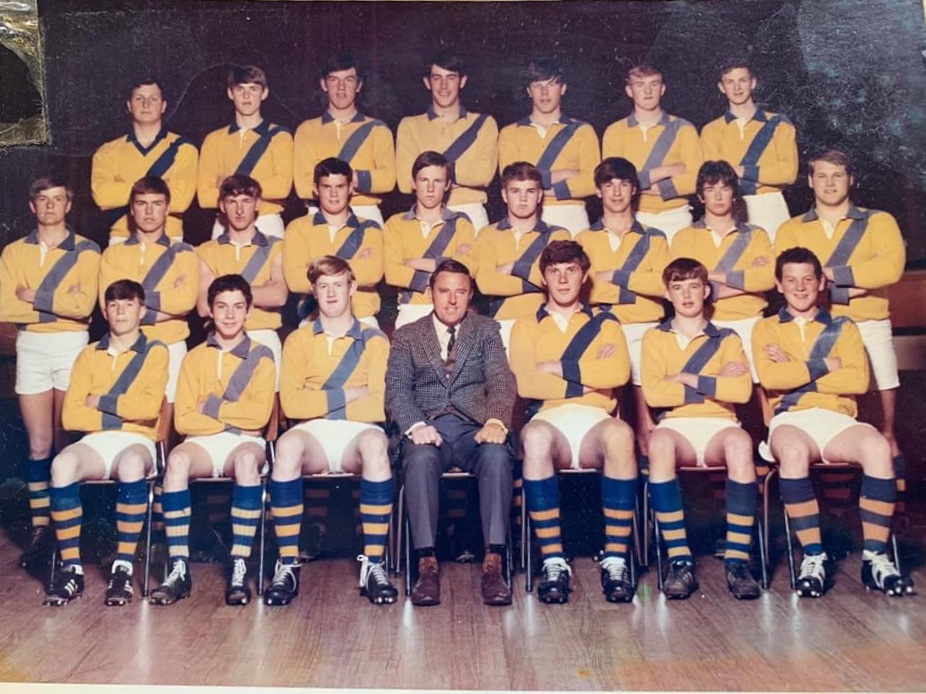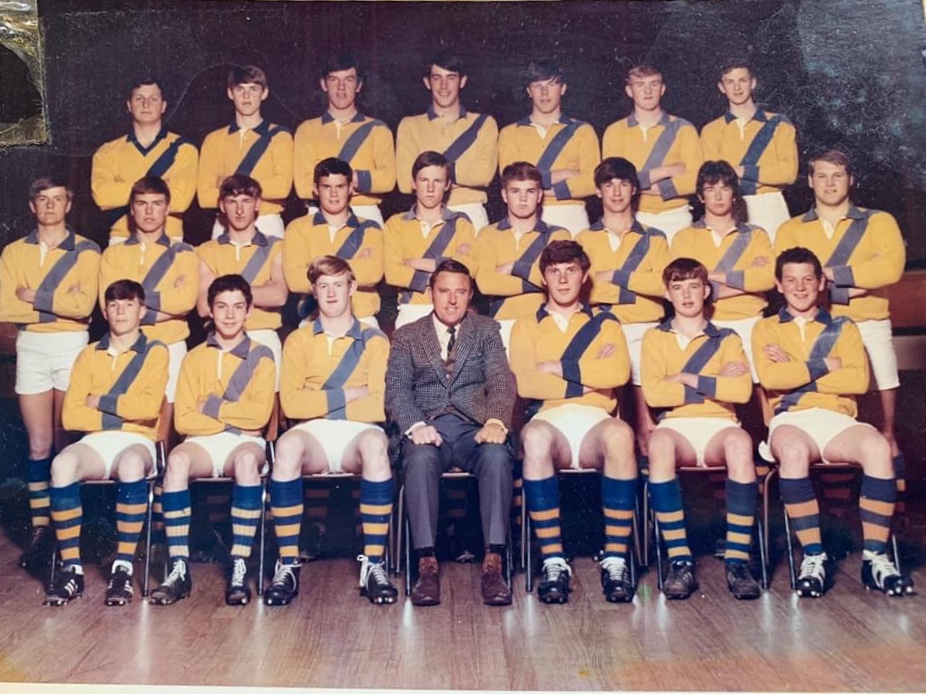 The photo above is of the Open Football team of 1969, coached by Senior PE teacher Leigh Milburn, and defeated in the grand final by Taroona High … by a solitary point. We've managed to put a name to most of the players, but a couple of names have eluded us, and any help in identifying them would be appreciated please.
Rear (l to r): David Norman, Denis Scanlon, Colin Adams, Fenton Jones, John de Schipper, Robert Gysleman, Graeme Anning.
Centre: Peter Cackett, Laurie Gregson, Lee Jacobson, Michael Noonan, Eric Howard, John Parkinson, Craig Little, (??), Michael Arnold.
Front: (??), Graeme Langridge, Peter Lewis (capt), Mr Milburn, Brian Paynter (vice capt), Murray Studley, Rodney Pyke.
If you know who the unidentified players are, and/or you think that any of the names shown are incorrect, please let us know via this link.
It should be noted that several of the boys went on to have distinguished football careers, further evidence perhaps of the quality of sporting prowess fostered at the school.
If you would like to share a photo of your team from the good old days, let us know here.
Stay well in these challenging times.