Welcome to the latest in our series of stories about the life and times of former students of New Town High School, Hobart Technical High School and Hobart Junior Technical School.
In this edition of our Newsletter, we're very pleased to introduce you to Ken Midson.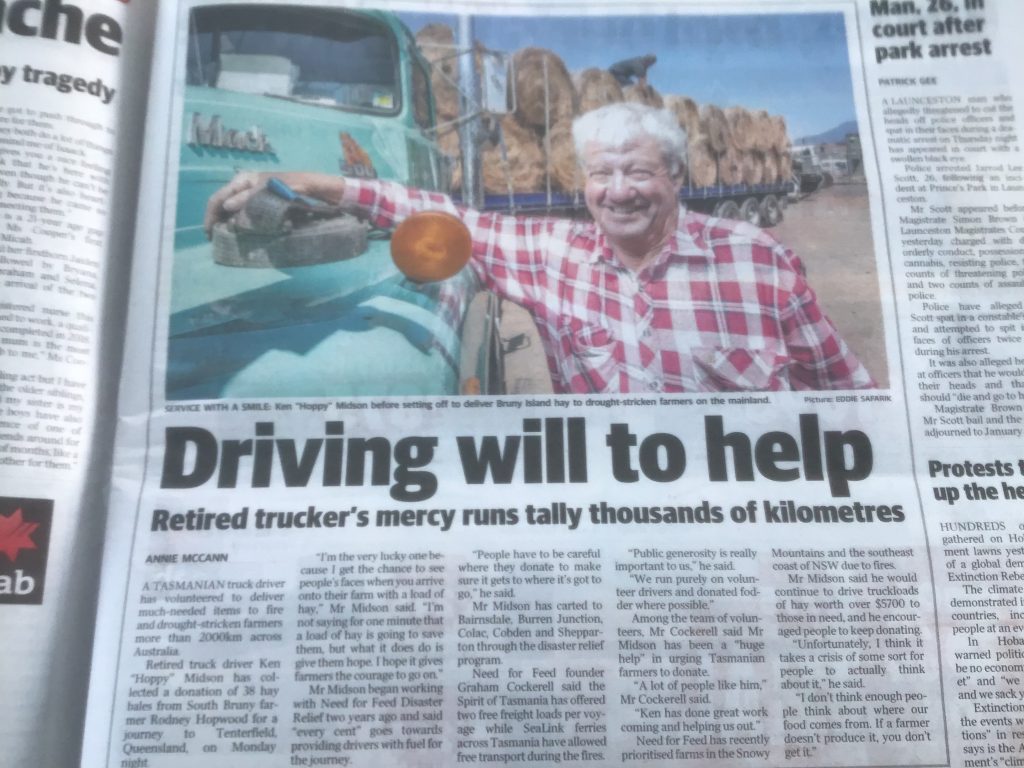 Ken was a student of New Town High School from February 1967 until September 1970.
I was pleased to spend some time over coffee with Ken, and it would be fair to say that the life and career that Ken created for himself is one that has perhaps taken a different route to a lot chosen by others, but one which is no less interesting due to the focus, attention to detail and drive to succeed that he has shown over a long period.
In discussing his years at New Town High School, Ken admitted that several of the academic subjects were ones he didn't do as well in as others, but as a consequence of spending a lot of time working with his father, a builder, he found that he had a more natural aptitude for trade based subjects.
Ken spoke with the highest regard for technical teachers such as Max Hall and Laurie Wotherspoon. Mr Hall especially was fairly quick to identify potential in Ken, and provided encouragement to pursue ambitions in this field.
Ken told me that in September 1970, towards the end of the second school term, discussions with teachers led him to make the decision to finish his high school education, and he left to take up an apprenticeship in the building industry.
At that time, apprenticeships were managed across a five year period, but Ken's natural aptitude for the work, plus an enjoyment and sense of accomplishment for his Technical College classes saw the term of his apprenticeship reduced from five years to four.
This was a great accomplishment, especially at a time when Australia was going through the process of conversion to the Metric system of measurement. With all technical trades previously using the Imperial system, Ken was quickly able to come to terms with the conversion process, and he didn't let it slow his progress towards becoming a fully accredited tradesman.
In 1976, Ken had a career change, and started work as a truck driver, working out of the old Giblin Street Quarries. That site, surrounded as it was by suburbia, closed down and resumed operations at a new site at Bridgewater.
During Ken's time at the new quarry site, he started to think about the lack of concrete supply services in the Bridgewater/Brighton area.
It was at this point that Ken commenced operating Brighton Concrete Services, also becoming the Tasmanian Agent for Blue Circle Cement. The volume of product that Ken was starting to deal with meant that some of the larger and more established dealers had some serious competition.
Being driven to provide and deliver concrete services that weren't necessarily available locally, or by local businesses, Ken also started to develop a very successful business manufacturing concrete blocks and pipes for the building industry.
As someone who always preferred doing things for himself, wherever practical, Ken started to question why it wasn't possible to develop machinery that would allow masonry blocks to be built on-site for the building industry.
Ken then initiated the construction of machinery that would make the manufacture of concrete masonry products portable, and therefore make the technology available for use interstate and overseas.
With further development, Ken had equipment that has ultimately been installed and used successfully in places like Pakistan, Qatar, India, Sweden and the Philippines, with Indonesia becoming his biggest and most successful market.
Through his life after leaving school, Ken has always held ambitions to be retired from business by age 50, and being a person who more often asked himself "why not" rather than "why", it appeared that his ambitions were well along the way towards being realised.
Not only has Ken been successful in his career, he has also along the way provided local employment, and at the peak of the business before its sale, he managed a thirty five strong workforce.
Never one to stand idly by wondering what that knocking sound was, Ken again recognised opportunity, and set about establishing a new business. Transwaste Rubbish then commenced operations.
Ken told me that while his success in business can be clearly measured, it hasn't always been the case that everything ran exactly according to plan.
Along with the tremendous support of his family, in particular, Pam, his wife of 43 years, Ken has attributed the realisation of his goals in part to his determination.
Ken couldn't speak more highly of Pam's contribution, often as a sounding board for ideas and how they should be carried out, but also at times as the voice of reason for adopting a more measured approach.
Ken also believes that being gently, or sometimes perhaps not so gently steered during his school years in a direction more in touch with his obvious talents has been instrumental in his success. Again, the name Max Hall was mentioned as having a key role here.
During our conversation, Ken gave me a lot of information regarding the sequence of events involved in the startup and development of his business ventures, and while this account of his school and working careers barely seems to do him justice, I think that it's a fairly solid indication of the extent to which Ken has driven himself to succeed.
I may be out of order in suggesting that there may be an element of "I told you I could do it" to Ken's story, but in Ken's own words "I have the confidence in myself to do anything I choose to do."
While listen and talking to Ken, I couldn't help but think that his achievements throughout his working life epitomise the NTHS motto – We Build For The Future.
Well done Ken, and thank you again for being so giving of your time.
Post Script
In addition to the career detailed earlier, Ken has for some considerable time been an active volunteer for Farm Army, and for Need For Feed, a rural assistance program operated through Lions Australia.
Ken often travels, at his own expense, to places on mainland Australia to drive semi trailers with stock feed to communities in need, often donating the cost of the truck's fuel because he was in a position to be able to help.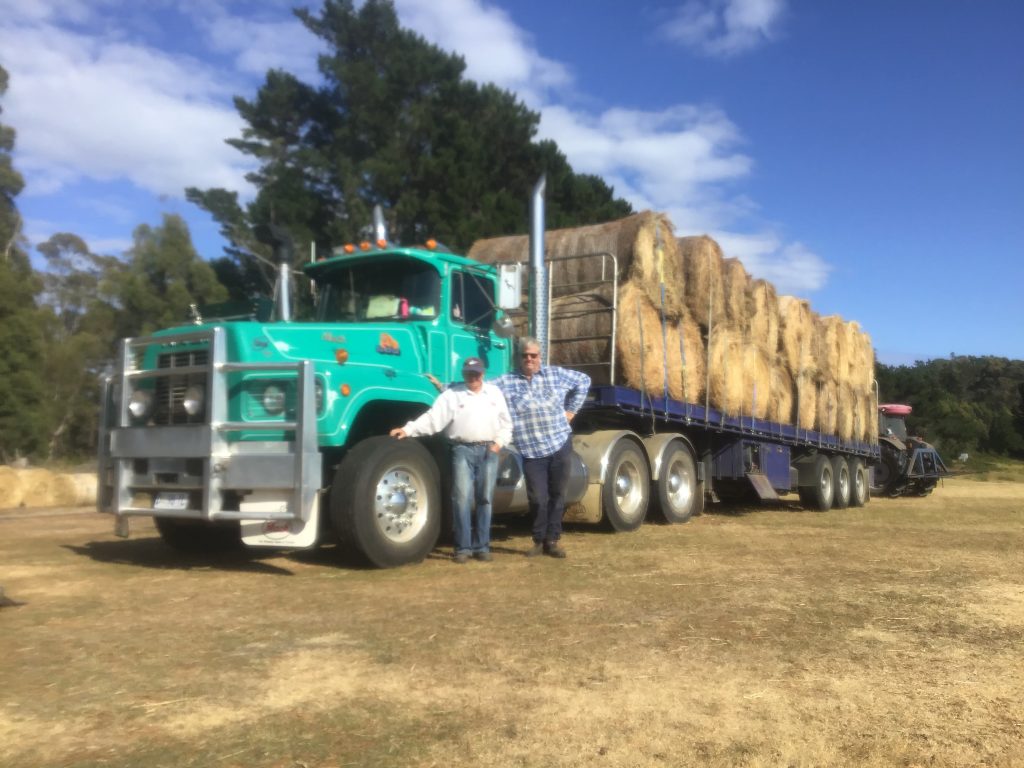 Ken also volunteered and provided invaluable assistance to communities in need in the aftermath of the disasterous bushfires on the mainland earlier this year.
Finally, Ken and Pam have taken a step in another direction, and that is to realise an idea probably only dreamed about by a lot of us, and that is to own a pub.
Ken, Pam and a small group of friends have formed a cooperative, and earlier this year finalised settlement on the local watering hole at a place in Central Queensland called Muttaburra, where Australia's only known complete dinosaur skeleton was found in 1963.