Members of the New Town High School 1971 Under 16 Rugby Team met on Saturday 17th July to celebrate their Grand Final win 50 years ago.
They were joined by Assistant Principal, Ben Wilson for a lunch at University Rugby Clubrooms. It was at this ground where the 'Boys of the Blue Triangle' won the HR Clark Shield by defeating Taroona High School.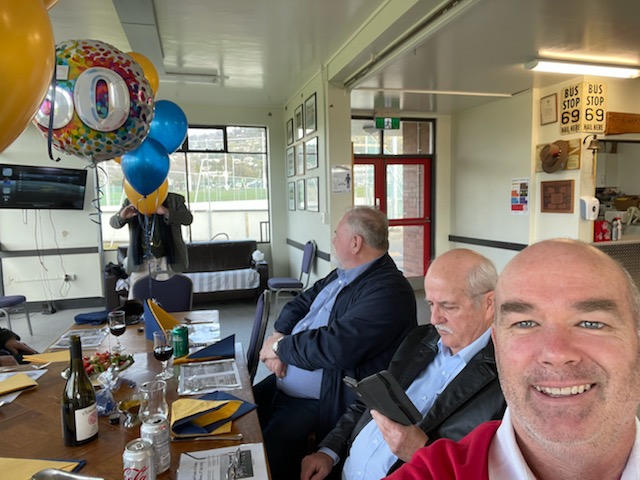 Because of COVID restrictions Captain Chris Paul, Ross Ferrar and Ken MacKay were unable to attend the lunch.
Coached by Simon Boss-Walker the team was undefeated throughout the season and were able to account for Taroona 19-4 in the final game in 1971.
Well known TV Personality Gordon 'The Voice of Rugby' Bray sent a message of congratulations to the team which he rated as one of the best Schoolboys Rugby teams.
The former players shared many recollections of the game and other memories from the past 50 years. They also 'enlightened' Ben on how it was in the good old days.