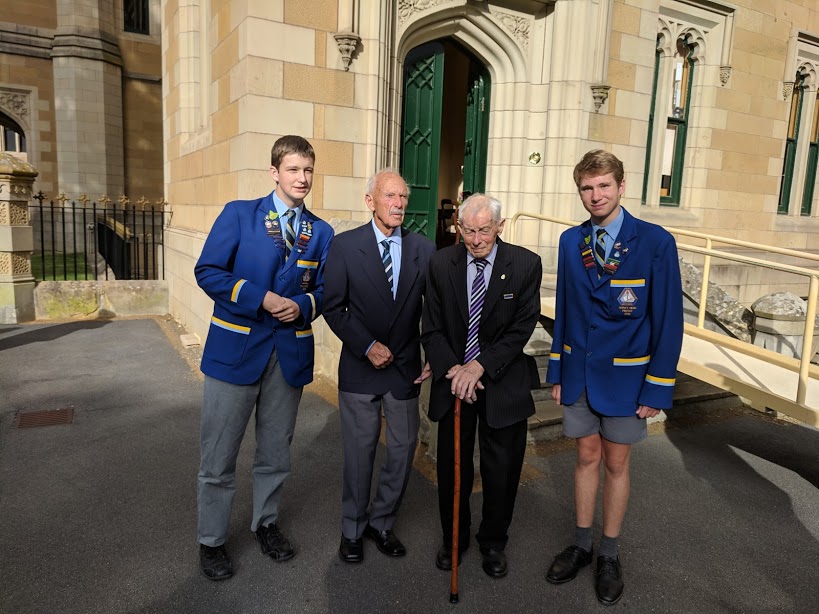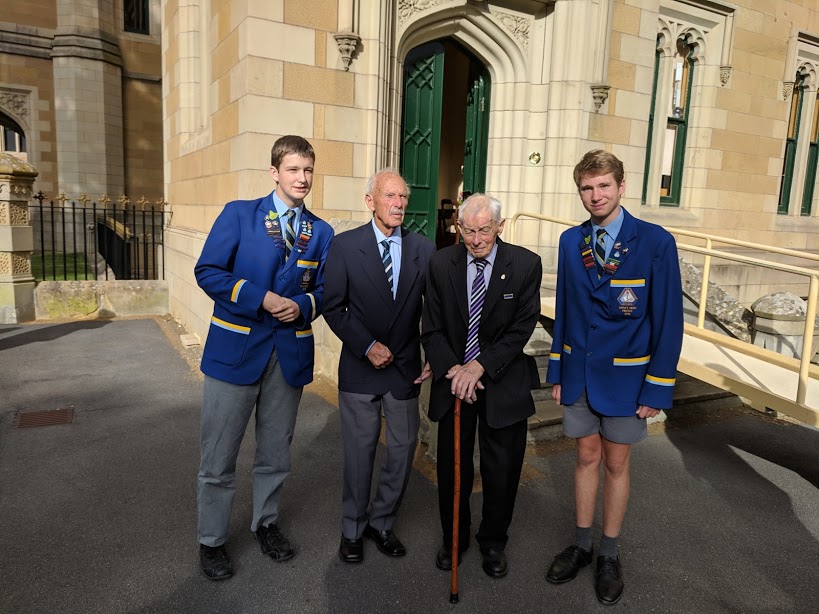 George Goodwin second from right with Harry Gilbert and prefects at Government House, February 2019.
Our oldest old boy is George Goodwin, who turned 101 in 2019.

George attended Hobart Junior Technical School, leaving in 1934. He joined the Royal Australian Air Force and trained as an Air-Frame Fitter. George was in Darwin around the time of the bombing by the Japanese in February 1942.

Following his military service, George returned to Tasmania and bought a orchard and farm at Woodstock, near Cradoc where he still lives.
Surviving the 1967 bushfires George grew apples up to the 1970 when the industry collapsed, and then diversified into other rural activities.

George is a regular at the ANZAC Day service at Huonville and attends with friends in his prized 1967 Valiant.

It is most fitting that George was in attendance at Government House, being older than the institution whose Centenary we were celebrating.

Current prefects, staff and old scholars alike were pleased to meet George and were impressed that he was present to help celebrate our Centenary.

We wish George all the very best.

Note: Sadly, George Goodwin passed away on Friday 18th October 2019, nearly 102.
Do you have an idea for a story? We will be posting a pen portrait of an old boy each newsletter.
If you'd like to include someone, please contact us here
It may be someone who has done something special for their community, or achieved greatness in their field – or perhaps simply someone who deserves a mention.